A Dictionary of the Second World War (Grafton; Macmillan; Pen & Sword)
First published 1989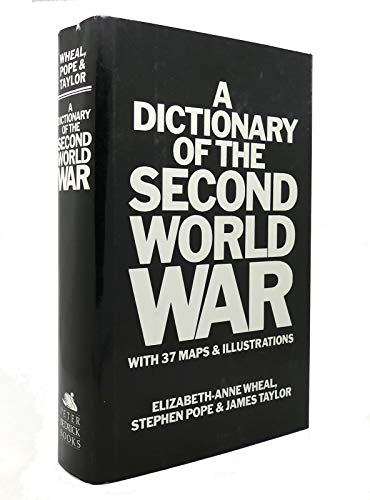 An encyclopaedic work offering more than 1,600 detailed and analytical entries, together with specially commissioned maps, which cover every aspect – military, economic, political and social ­ – of this great conflict. Thorough overviews of war theatres worldwide – Eastern and Western Europe, North and East Africa, Asia, the Pacific, the Atlantic and the Mediterranean – lead to comprehensive entries on actions and operations, from Barbarossa to Overlord and from Midway to Iwo Jima. Tactics and strategies are comprehensively covered, as are weapons, from the Supermarine Spitfire to the B-29 Superfortress, the Bismarck to the atomic bomb. There are entries for armed forces of all the major combatants along with their commanders. Politics and diplomacy of the conflict are also comprehensively described, from the Tripartite Pact to the United Nations and from Ribbentrop to Roosevelt. A host of other key topics are covered in detail, including home fronts, propaganda, resistance, women, anti-Semitism, intelligence services, and the Final Solution, making this an essential companion for anyone with an interest in World War II, and the history of the twentieth century.
"Extremely well-written and meticulously researched… lucid, analytical and well-informed.' Western Morning News
Remarkable… Masterly. Oxford Times
"Authoritative… A very useful reference work." Books
"I have been a question writer and verifier for many years on TV general knowledge and quiz shows and have found The Dictionary of the Second World War invaluable. Highly readable and totally reliable." E Salmon, question setter and verifier, BBC's Mastermind
A Dictionary of the First World War (Macmillan; Pen & Sword)
First published 1995
This comprehensive reference work contains more than 1,200 entries, combining facts, narrative and analysis, and covers all aspects of history's first global conflict. Entries include: actions, from Achi Baba to the Zeebrugge raid and from the Falkland Islands to the Masurian Lakes; campaigns, from the Arab Revolt to Verdun, East Africa to East Prussia; theatres of war, from the Baltic to the Balkans and from Africa to the Arctic; fighters and commanders, from Abdullah ibn Hussein to Sergeant York via Pershing, Pilsudski and Petain; combatant forces, from the Romanian Navy to the Royal Flying Corps, the South Persia Rifles to the Serbian Army; weapons and equipment, from balloons and bayonets to Battleships and Big Bertha; tactics and strategies, from submarine warfare to sniping, from the Schlieffen Plan to strategic bombing, breakthrough and blockade; politics and diplomacy, from Willhelm II to Woodrow Wilson, and from the July Crisis to Versailles; home front topics from the Armenian Massacres to the Amiens Dispatch, from Albania to Australia, and from women to war socialism.
"I'm a student of the Great War, not a scholar. The text is terse yet totally complete. The style is never intimidating and the content stays pertinent to the subject…" Amazon review
"Super reference book – concise, yet very complete. Well written entries – a must for the reference shelf of anyone interested in the First World War" Amazon review
The Green Book (Hodder and Stoughton)
First published 1991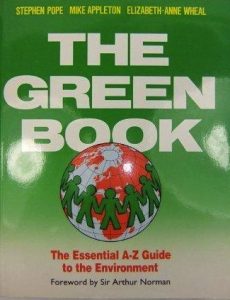 "At a time when environmental issues and concerns are demanding more attention than at any other time in human history, the average citizen is hard-pressed to keep abreast of the events, facts and opinions which surround a subject that affects the quality of life of everyone…
The Green Book's timely arrival fills a long-evident need for a book of reference… Sound and accurate information is the first true requirement of clear understanding and the authors of The Green Book have performed a truly great service in compiling a veritable encyclopedia of environmental facts which are clearly stated and easy of access."
From the foreword by Sir Arthur Norman (past Chair and Trustee Emeritus of the Worldwide Fund for Nature)
Sweat (KDP)
First published 2020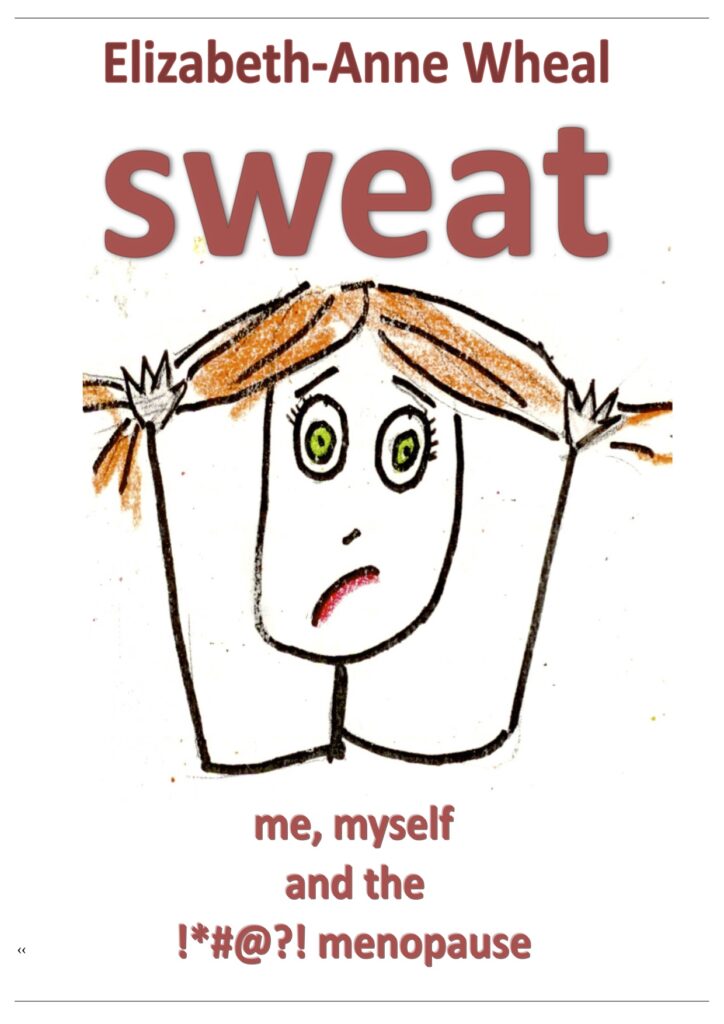 Through a friend, I got the chance to have Sweat read by a publisher at a top five UK publishing company just after I'd finished writing it.  The publisher (female, 35) wrote me an email asking me to come for a meeting and saying: "It's literally laugh-out-loud-can't-hold-it-in-funny.  But it's also bittersweet and touching too. Well done!"
At the meeting she told me that she thought Sweat had major sales potential, described it as 'Bridget Jones does the menopause..' and told me that she would love to publish it.

A week later, her sales team (male, under 45) turned it down flat.  Go figure…